Kajo is attendended by scouts from Finland and abroad. This can best be seen from the multilingual chatter heard around and the personalized team clothes. Many campers have more wonderful shirts, hats, scarves and other accessories.
We decided to capture these great outfits, especially shirts and bigger ensembles. So, we went around Evo with the aim of photographing different club and team shirts.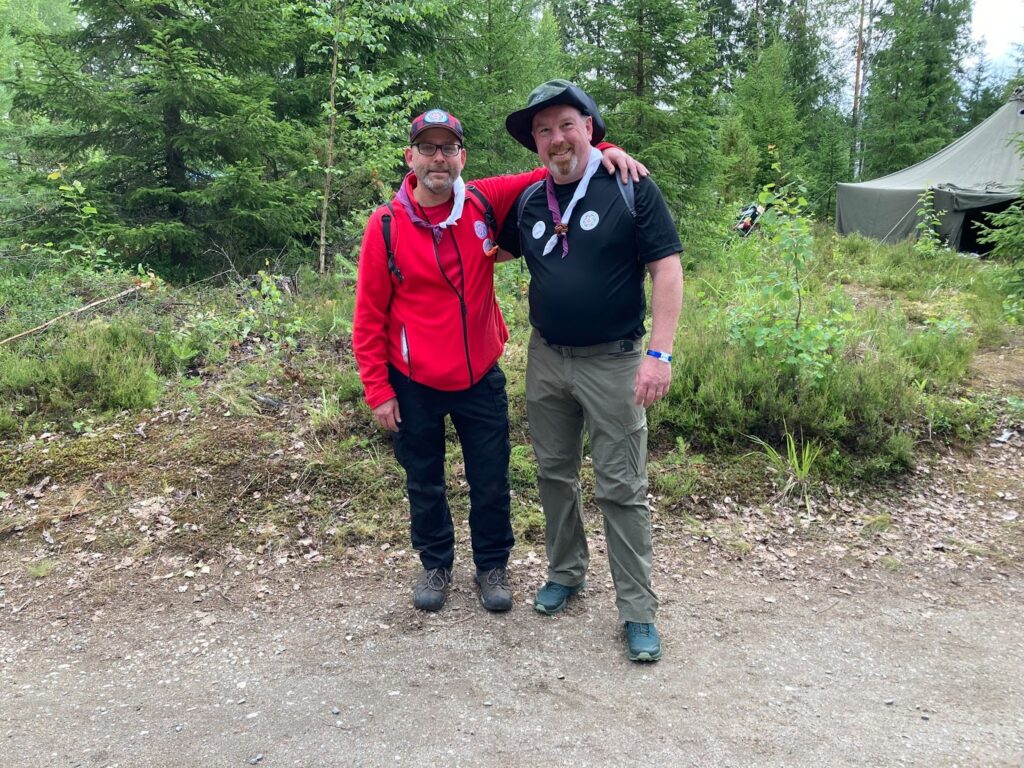 The first ones to be photographed were found in the bajamaja queue. The Canadians, Rob and Greg, were dressed in their contingent shirts with the national team's own Kajo logos.
On the way past, we spotted Israeli scouts wearing wonderful hoodies from the food line at Halo. The team shirts were equipped with the logos of Kajo and the Israeli scouts.
Next, we found a group of scouts wearing camel hoodies at the construction site of the camp gate. The camel shirts belong to the Kaskipartio unit from Helsinki. Nice shirts and a nice camp gate!
The Australians had stylish team shirts and jackets. They also had their own group's Kajo trip logos decorating their jackets. One of the people being filmed had also collected an impressive collection of different scarves by swapping, i.e. exchanging them with other scouts.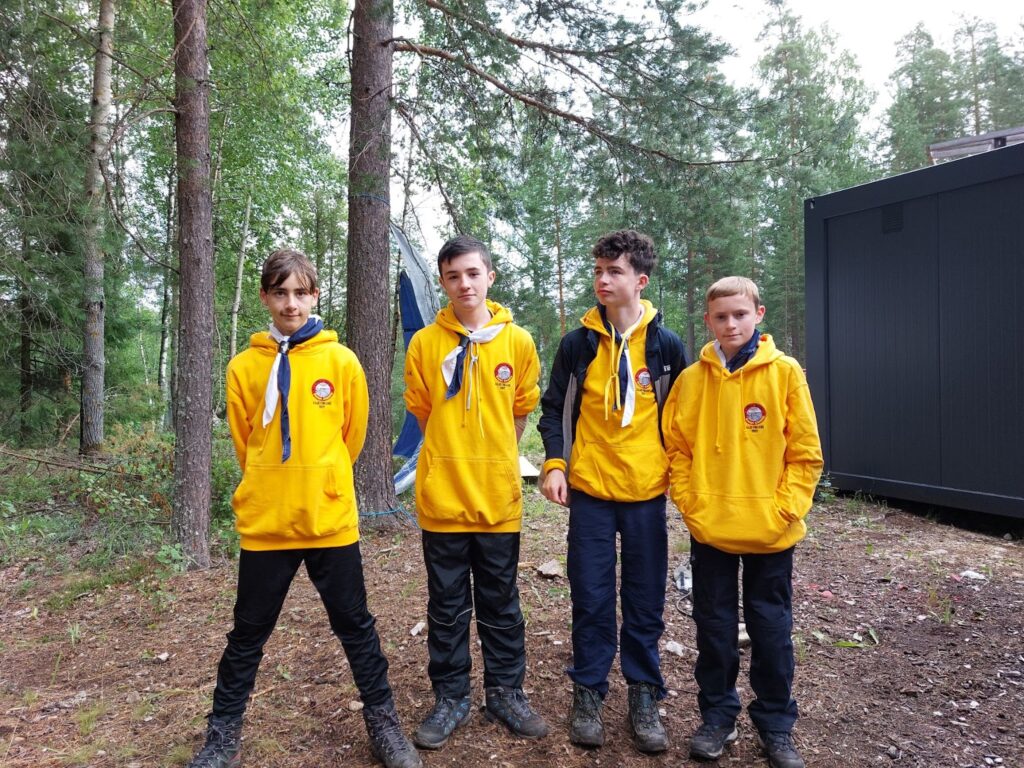 Irishmen Luke, Aron, Matthew and Andrew were dressed in nice yellow hoodies with the group's Kajo trip logo on the front and a big Ireland text on the back.
At the opening, our Norwegian tent neighbors were wearing fancy coats on which they had sewn scout badges. One of them agreed to be photographed for the camp magazine after we asked nicely, and we learned a little about Norwegian marking practices at the same time. They first collect all their badges in a scout shirt, from which they are finally (at the end of the age-section or about a year after the event) transferred to a scout robe.
ida, Anni, Helmi and Katariina are a group of friends who can find style. They were wearing handsome Lady Gang jackets personalized with the wearer's name on them.
Text: Saara Kuronen
Translation: Ger Hennessy
Photos: Vili Kervinen and Saara Kuronen